Home » Posts tagged 'spacex'
Tag Archives:
spacex
Regardless of what is happening with COVID19 Pandemic, there are many exciting developments in Aerospace Technology such as the Boeing Starliner and SpaceX Scheduled Launch for Astronauts. No matter what happens Space Technology will be the salvation of mankind in the future. Please watch the video by Prof. Dr. Ugur GUVEN on his views of future aerospace developments.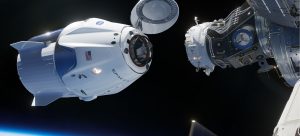 The first crewed orbital launch from American soil is scheduled to lift off just two months from now, despite the coronavirus outbreak.
NASA and SpaceX are targeting mid- to late May for the launch of Demo-2, which will send agency astronauts Doug Hurley and Bob Behnken to the International Space Station (ISS) aboard SpaceX's Crew Dragon capsule, NASA officials confirmed in a media advisory on Wednesday (March 18).
The flight, which will employ a SpaceX Falcon 9 rocket, will lift off from NASA's Kennedy Space Center (KSC) in Florida. KSC was the jumping-off point for the last homegrown orbital human spaceflight — STS-135, whose July 2011 launch kicked off the final mission of NASA's space shuttle program. (Suborbital flight is a different story: Virgin Galactic has launched two crewed test missions to suborbital space, in December 2018 and February 2019.)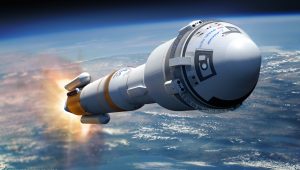 The first manned spacecraft of the Boeing company, called Starliner, will be launched to the International Space Station (ISS) on 31 August, a source in the Russian space and rocket industry said.
In December 2019, the Starliner spaceship set off on its first test flight to the International Space Station, but docking was canceled after Starkiner failed to execute an orbit-insertion burn on schedule.
Boeing is in a race with SpaceX and its Crew Dragon to develop the next capsule to take Western astronauts to the ISS. SpaceX plans to make the first manned flight of the Crew Dragon in the second quarter of 2020 and has its own $2.6 billion crew capsule contract with NASA.
Source: Sputnik