Due to the ongoing US-EU sanctions against Russia in the Russia-Ukraine war, Russia's space agency, Roscosmos, stated that it will no longer deliver Russian-made rocket engines to the United States, Roscosmos head Dmitry Rogozin said on state television, ending a decades-long relationship between US and Russian rocket makers.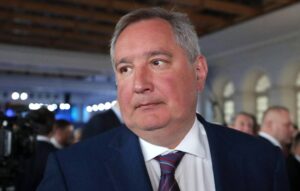 "Today we have made a decision to halt the deliveries of rocket engines produced by NPO Energomash to the United States," Rogozin said, according to the Russian news site 
Tass
. "Let me remind you that these deliveries had been quite intensive somewhere since the mid-1990s," Rogozin said.
Tass reported that the ban will apply to RD-180 engines that power US-based United Launch Alliance's (ULA) Atlas V rockets.
ULA's CEO, Tory Bruno, however said via
Twitter
 that ULA has already taken delivery of the RD-180s it needs in the near-term, and he does not foresee the fallout from Russia's invasion of Ukraine having any impact on ULA's operations.
ULA, a private space transport company, is in the process of abandoning its line of Atlas rockets in favor of a new line of rockets, called Vulcan, that will use engines made by Jeff Bezos' US-based rocket company Blue Origin. It's not clear when that rocket will be ready to fly.
It seems as long as the Ukraine-Russia conflict continues, the Russian-US Space cooperation activities will be effected as well.