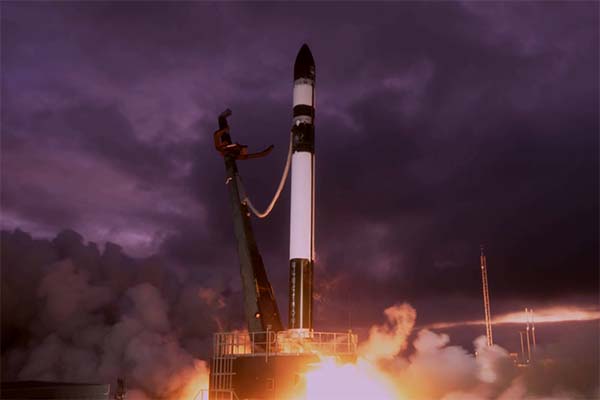 Rocket Lab will launch a NASA technology demonstration satellite under an unconventional arrangement as the agency works on a more standardized approach for launching smallsats.
Rocket Lab announced Oct. 6 that NASA selected the company to launch the Advanced Composite Solar Sail System (ACS3) spacecraft on an Electron rocket. The 12-unit cubesat will test the deployment of a solar sail using composite booms seven meters long. Those booms, which will unspool over the course of 20 to 30 minutes, are designed to be lighter that traditional metallic booms while also being less susceptible to thermal distortion.
ACS3 will be part of an Electron rideshare mission launching in mid-2022 from New Zealand. The rocket's kick stage will deploy other, unnamed payloads first, then raise its orbit to deploy ACS3 in its higher orbit.
Rocket Lab's release did not disclose the value of the contract in the release, issued shortly after markets closed, but the company's shares soared in after-hours trading and closed up 10% in trading Oct. 7. A NASA spokesperson said late Oct. 7 that the contract was valued at $1.092 million.
A NASA fact sheet about the mission stated the launch will be conducted through a Small Business Innovative Research (SBIR) Phase 3 contract. Such contracts cover "the commercialization of innovative technologies, products, and services" developed under Phase 1 and Phase 2 award