Home » Posts tagged 'elon musk'
Tag Archives:
elon musk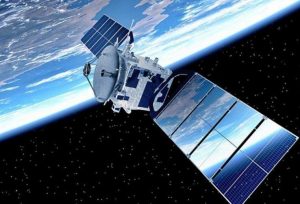 Starlink is the name of a satellite network that the private spaceflight company SpaceX is developing to provide low-cost internet to remote locations. While SpaceX eventually hopes to have as many as 12,000 satellites in this so-called megaconstellation, the size and scale of the project have flustered astronomers and amateur skywatchers, who fear that the bright, orbiting objects will interfere with observations of the universe.
The total cost of the decade-long project to design, build, and deploy the constellation was estimated by SpaceX in May 2018 to be about US$10 billion. Product development began in 2015, with the first two prototype test-flight satellites launched in February 2018. A second set of test satellites and the first large deployment of a piece of the constellation occurred on May 24, 2019 UTC when the first 60 operational satellites were launched.The SpaceX satellite development facility in Redmond, Washington, houses the Starlink research, development, manufacturing, and on-orbit control operations.
As of April 22, 2020 – with 417 satellites of the constellation in orbit – SpaceX is targeting service in the Northern U.S. and Canada by late 2020. SpaceX is launching 60 satellites at a time, aiming to deploy 1,584 of the 250 kg (550 lb) spacecraft to provide near-global service by late 2021 or 2022. However, these are only internal projections and not set dates.
Concerns have been raised about the long-term danger of space debris resulting from placing thousands ofsatellites in orbits above 600 km (370 miles) and a possible impact on astronomy although the Starlink satellites orbit at 550 km (340 mi)] and SpaceX is reportedly attempting to solve the latter issue. On Starlink 2, one of the satellites has an experimental coating to make it less reflective, and thus impact ground-based astronomical observations less.
However,it must be observed that this is a huge undertaking which will make space more accessible to humankind and it will also create internet connectivity all over the globe. More projects like this will make public and spafce technology embrace each other for further advancements.
NASA on Friday picked a new space capsule from Elon Musk's SpaceX to ferry cargo and supplies to the agency's planned lunar space station, a crucial building block to its plans to build a permanent post on the moon and mount future missions to Mars.
SpaceX will get a portion of a $7 billion NASA contract to use its biggest rocket, Falcon Heavy, to send a new "Dragon XL" spacecraft to the Lunar Gateway, an outpost NASA plans to build that will orbit the moon sometime within the next decade.
The Dragon XL spacecraft, the latest variant in Musk's lineup of so-called Dragon cargo and astronaut capsules, will carry research supplies that will help future astronauts on the surface of the moon collect lunar samples, a NASA announcement said.
The Dragon variant, which would be docked at the orbital station for six to 12 months per mission, is "optimized to carry more than 5 metric tons of cargo to Gateway in lunar orbit," SpaceX said in a tweet.
The financial value of the award was not given. But it signals a key development in the U.S. space agency's Artemis program to return to the moon – unveiled by Vice President Mike Pence a year ago this week — and deals a win for Musk's space company as it works to launch its debut manned mission to space this summer.
Source: Reuters